27 de October de 2017
Technological event: Oracle Open World 2017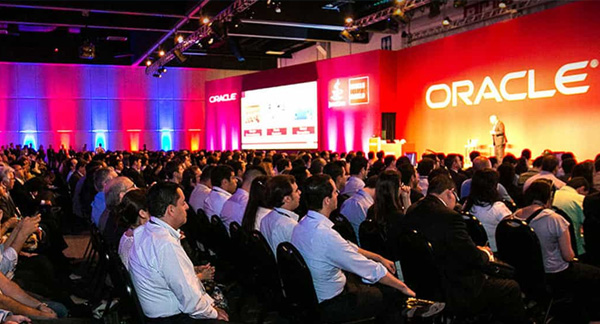 From the 1st to the 5th October was the 9th edition of Oracle Open World in San Francisco city, California, where Enratio attended through Nicolas Di Bona, Leandro Sivila and Fernando Balda.

More than 60,000 visitors from 175 countries and thousands of people followed online this global technology event.
The most important announcements were: With automation based on Machine Learning, Oracle Autonomous whose main competitor is Amazon, eliminates the human management of databases, facilitating automatic updates and the incorporation of patches without downloading databases.
Oracle improved HCM Cloud with analytics and artificial intelligence, incorporing the innovation in user experience (UX) and employees.
Artificial intelligence (AI) makes human resources solutions and specialized software as recruitment, more intuitive and capable of applying advanced analytics to Human Resources data warehouses.

The AI and user experience functionalities are part of a new version of Oracle HCM Cloud: Oracle Cloud Applications Release 13.
Also are included new modules for recruitment, health management and safety of the workforce, and governance, risk and compliance.
Oracle does not offer artificial intelligence as a solution, but as an application that improves all the functionalities of the portfolio of its Cloud applications. www.oracle.com/openworld/on-demand.html