26 de September de 2023
Oracle CloudWorld event 2023 in Las Vegas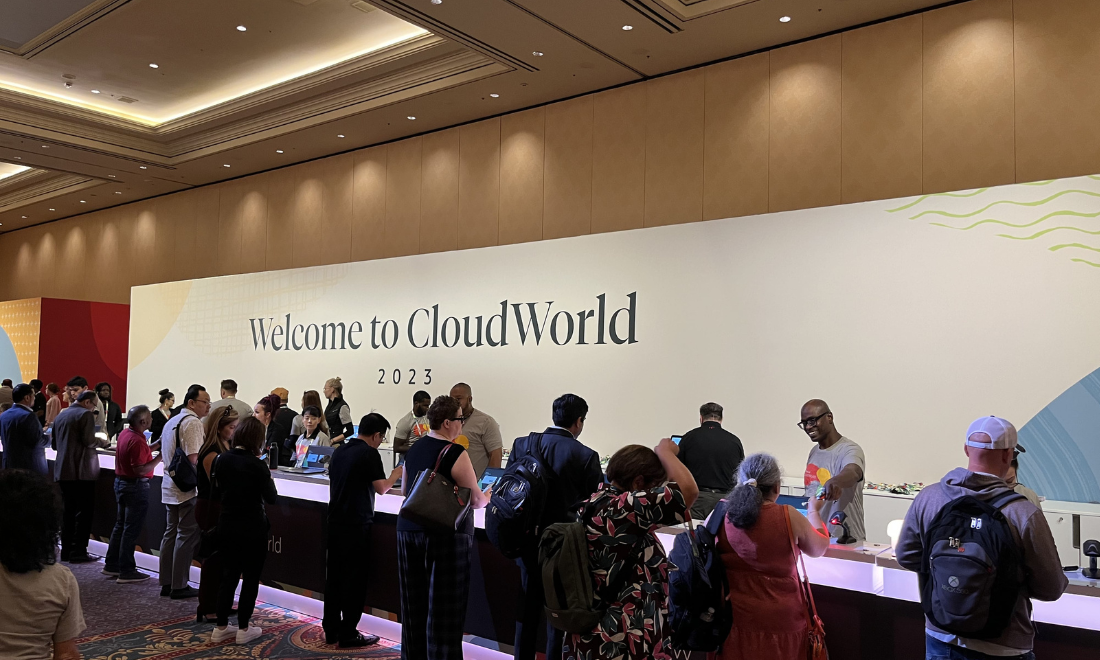 Oracle CloudWorld is a prominent annual technology event, and this year, it took place in Las Vegas from September 18th to September 21st, 2023. As is tradition, ABTIO was present, represented by its directors Nicolás Di Bona, Leandro Sivila, and Fernando Balda. During this event, attendees enjoyed an enriching experience that included impressive keynote speeches, specialized sessions, exciting demos, and practical labs.
The most significant announcements were as follows:
Core Infrastructure: Oracle's core infrastructure addresses all customer workloads with superior flexibility, security, and performance, all at the best price. At CloudWorld 2023, they announced new compute instances with the latest CPUs for general-purpose workloads and GPUs for AI training and inference workloads. Additionally, they made announcements related to expanded partnerships to support new workloads on Oracle Cloud Infrastructure (OCI).
Distributed Cloud: Oracle demonstrated leadership in the distributed cloud, implementing cloud services in specific locations with all the necessary controls to meet a wide range of regulatory and performance requirements.
Data: New capabilities in Oracle's data services portfolio that can expand Oracle Database's "App Simple" strategy, provide new capabilities for MySQL HeatWave, enhance data integration capabilities, and introduce new open-source solutions, enabling more value to be extracted from data and simplifying operations.
Analytics: Launching new capabilities that empower, provide accelerated insights, and improve integration opportunities with Oracle solutions.
AI & ML: Oracle's approach to AI is practical and pragmatic, incorporating it into all its software-as-a-service (SaaS) applications, delivering pre-built models in Oracle Database and MySQL HeatWave, providing multiple ways to create custom machine learning models, and building low-cost, high-speed infrastructure. New partnerships with companies like Anaconda and NVIDIA highlight Oracle's growth and commitment to an AI-driven future.
Application Development: At CloudWorld 2023, they shared the vision for the future of application development. They are also introducing new and unique capabilities in OCI developer services, Java, and integrations. The developer community experience is being enhanced through the release of new tools, open-source initiatives, and new ways for developers to connect, share, and collaborate.
Foundations: They continue to roll out solutions across their portfolio of foundational services, such as security, identity, ease of management, compliance, and governance, enhancing customer trust in moving their applications and workloads to the cloud. With security announcements like Oracle Access Governance, Oracle is making it easier for customers to adopt security measures. New management services like Oracle Fusion Applications Environment Management and OCI Fleet Management can help simplify the administration of OCI services and resources.
For more information about the event, you can visit https://www.oracle.com/cloudworld/.