24 de November de 2016
ICBC – Upgrade Oracle PeopleSoft Financials 9.1 – Argentina Localization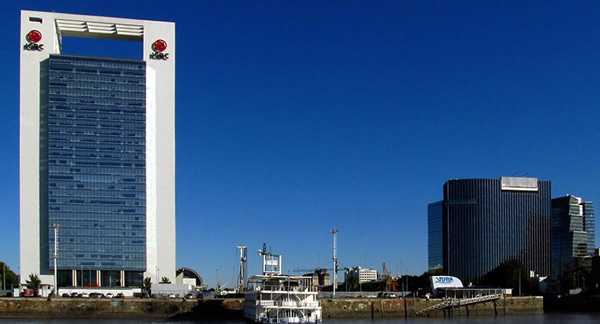 ICBC was founded on January 1th, 1984 in Argentina, and it is currently one of the largest banks for market capitalization, deposits and profitability in the world. In November 2012, ICBC acquired 80 million of the shares from Standard Bank Argentina, being this operation the largest Chinese bank in Latin America, for US$ 600 million.
ICBC provides currently financial services in more than 39 countries, and it has 1,000,000 individual clients in Argentina, 30.000 companies in all sectors and more than 1.600 corporate companies.
ICBC Argentina installed since its beginnings the PeopleSoft Financial software solution for the financial and economic management, treasury and risk management processes.
In 2015 ICBC Argentina has tendered the PeopleSoft FSCM Project for the upgrade 8.0 to 9.1, in order to modernize its business processes, prepare its executives for future changes and optimize working times.
Enratio was awarded to carry out this important project, which started in August 2015. The Upgrade project was executed by Enratio´s specialized team in Financial processes involving technical, technological and functional consultants, achieving a high commitment and usage rate of end users.
The project was extended for 17 months, where the following tasks were carried out:
Customization survey to be migrated.
Optimization of business processes.
Workshops for new functionalities and improvements to 9.1
Parametría y Configuración.
Parametrics and Configuration.
Custom Migration.
Development of Customizations for new functionalities.
NIIF.
Inflation adjustment.
Data migration.
Redesign of technological architecture.
Definition and installation of PeopleSoft and its components.
Support and Implementation of Argentina Localization. In addition, development of items not considered within the location.
Integral testing by module.
UAT support.
Post-production support.
PeopleSoft FSCM 9.1, Argentina Localization, enables ICBC to create a business model based on configurable financial rules, in order to constantly pursue operational improvement, in an increasingly disruptive and dynamic business environment.

The Upgrade Project included the following improvements to be highlighted:
o Optimization of the processes and Purchase management.
o Simplification of approvals and workflow technology improvements, with a wider range of criteria.
o Use of CCV mult. (CEA). The current use from Excel was simplified and extended to all Users, its applicability was extended from the Reception.
o Improvements in the management of Accounts Payable.
o Digital invoices: the manual circuit with paper invocing in Accounts Payable was eliminated, becoming completely digital, integrating Content Manager with PeopleSoft-Accounts Payable.
o CCV multi-application (CEA) simplified the current use. Now Accounts Payable-voucher automatically receives from the Reception.
o IIBB withholdings: the calculation of taxable amounts on invoices of multiple jurisdictions was automated.
o AFIP Integrations: the integration for the processes of Accounts Payable, Invoicing, and Contingency, was automated via web services.
o Expenses Management. Workflows technology was enhanced and optimized, incorporating the new PeopleSoft AWE technology.
o NIIF standards. Implementation of accounting books, fixed assets and general accounting under international standards (IFRS).
o Redesign of Technology Architecture: Oracle Database 11g, PeopleSoft Financials 9.1 (Argentina Localization) and PeopleTools 8.53.