28 de February de 2021
Archibus Cloud – WarnerMedia Latín América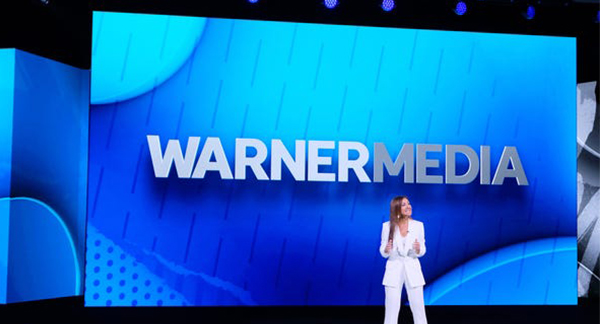 WarnerMedia Latin America is a division of WarnerMedia International that creates and distributes premium and mass content for audiences throughout the region.
It is organized into six content groups, its portfolio of PayTV brands is made up of:

Children (Cartoon Network, Boomerang and Tooncast)..
General Entertainment (TNT, TNT Series, Space, TCM, I.Sat, Warner Channel, TBS, HTV, MuchMusic, Glitz *, truTV and Cinemax).
News (CNN International, CNN in Spanish, CNN Chile and HLN).
Sports (TNT Sports, Esporte lnterativo Digital and CDF).
Premium (HBO, HBO 2, HBO GO, HBO Family, HBO Pop, HBO Xtreme, HBO +, HBO Signature and HBO Mundi).
In open TV it is the owner of the Chilevisión channel. Likewise, Warner Bros. integrates this business unit in the region, with its four operational areas: television content distribution, home entertainment, cinema and consumer products.
In 2012, being Turner Argentina, it implemented version 20.2 of Archibus, the leading Facilities & Workplace Management software, including the following modules:

Inventory and Performance of Spaces
Personnel and Occupation
Support center
Maintenance on Demand
Preventive Maintenance
Asset Portal
In 2017, with the support of the ABTIO , team, the management of its buildings in Brazil was incorporated. In 2019, the management of its buildings in Chile was incorporated and the upgrade to version 24.1 of Archibus was also carried out.

With this project, the client obtained the following benefits:

Planning and recording of the use, allocation and occupation of spaces
Comprehensive planning, registration and timely monitoring of preventive maintenance activities
Generation of indicators and statistics for the management of Spaces and Maintenance
In February 2021, Warner media, thanks to the work of the ABTIO team, migrated to version 25.3 on the new Archibus Cloud platform, being the first client in the region to implement Archibus Cloud, with a view to also incorporating it in the near future new Latin American countries.
The main benefits of the Archibus Cloud platform are:

Service offered by Archibus on the infrastructure of AWS (Amazon Web Services), world leader in the provision of highly available, scalable, and secure cloud services.
Version upgrades every 3 months, with the incorporation of new functionalities and improvements.
User Voice Portal, in which Clients and Partners can suggest and vote for new functionalities and improvements to be incorporated in future versions.
Compliance with the highest industry standards, including certifications: ISO / IEC 27001: 2013, SSAE 16 SOC 2 and EU-US Privacy Shield.